Me Myself & I: Number 5
8:28 PM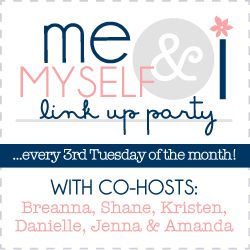 What are your top 5 favorite movies to watch during the Holidays?
1. Elf [fave]
2. The Grinch
3. Frosty The Snowman [Classic]
4. Rudolph The Red Nose Reindeer [Classic]
5. Santa Claus [Classic]
In the month of giving thanks, what are you most thankful for?
Definitely my two kiddos, without them coming into my life they have turned my life around for the better. I cannot picture my life without them, they mean the world to me. If it wasnt for them I would not have changed my life around or got my act together so Im very thankful I have them.
If there was a quote or verse to describe your life, what would it be?
What doesn't kill you makes you stronger.
Who in the family are you most like?
Honestly my family is all like we are all so very goofy, outgoing, stubborn, wild, and the list goes on.. LOL
What is your favorite drink to order at Starbucks?
Ehhhhhh I don't drink Starbucks....